Review: The Gathering with Steve Roach, The Ministry of Inside Things (Chuck Van Zyl and Peter Gulch), ambient DJ Jeff ("Echoes") Towne

While the highlight of Chicago's Projekt Festival was the atmosphere and the enthusiasm of the young crowd, the highlight of Steve's first Philadelphia show in 10 years was the music. Almost everyone in the audience was familiar with Steve's music, and most of them were listeners of Chuck Van Zyl's weekly space/ambient radio show STAR'S END. Getting over a cold, I didn't mingle with the crowd as much as I would have liked, but I did meet several nice people. The demographics here were more like what I would have expected for such a concert: 30's and 40's, mostly white. Quite a contrast to the where-can-I-get-a-fake-ID Projekt crowd.

The smart folks brought pillows and blankets to sit on; the rest of us endured uncomfortable folding chairs. After a surprisingly good (but too short) set from Chuck van Zyl and ex-Nightcrawlers' Peter Gulch (which I would compare to Tangerine Dream if every other synth group weren't already compared to them!), Steve came out with his didgeridoo, and began the show as he did in Chicago. There, the crowd was largely unfamiliar with Steve's music, so he held back on some of the quieter pieces. Here in Philadelphia, however, the opposite was true, and there was a varied mix of the loud and rhythmic, with the quieter pieces. The balance couldn't have been more perfect; just as the frenetic rhythms became overwhelming, the music backed off and breathed. Then, once people had zoned off into their private worlds, the music picked up again.

The Gathering crowd came for the music and the experience, not just to be entertained. Therefore the lighting was minimal, and no one seemed to mind that a slide show of ambient images didn't go off as planned. The music, and the sensation of drifting into and out of The Zone, were unforgettable.

by Cliff Tuel - July 1996
---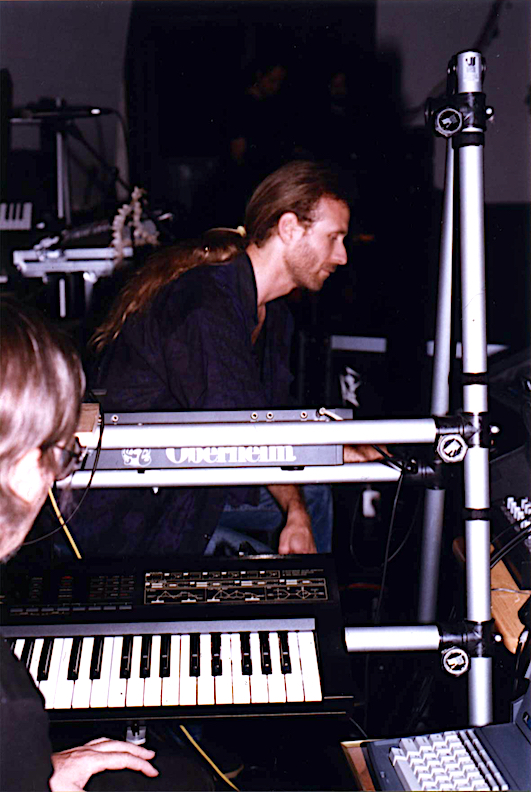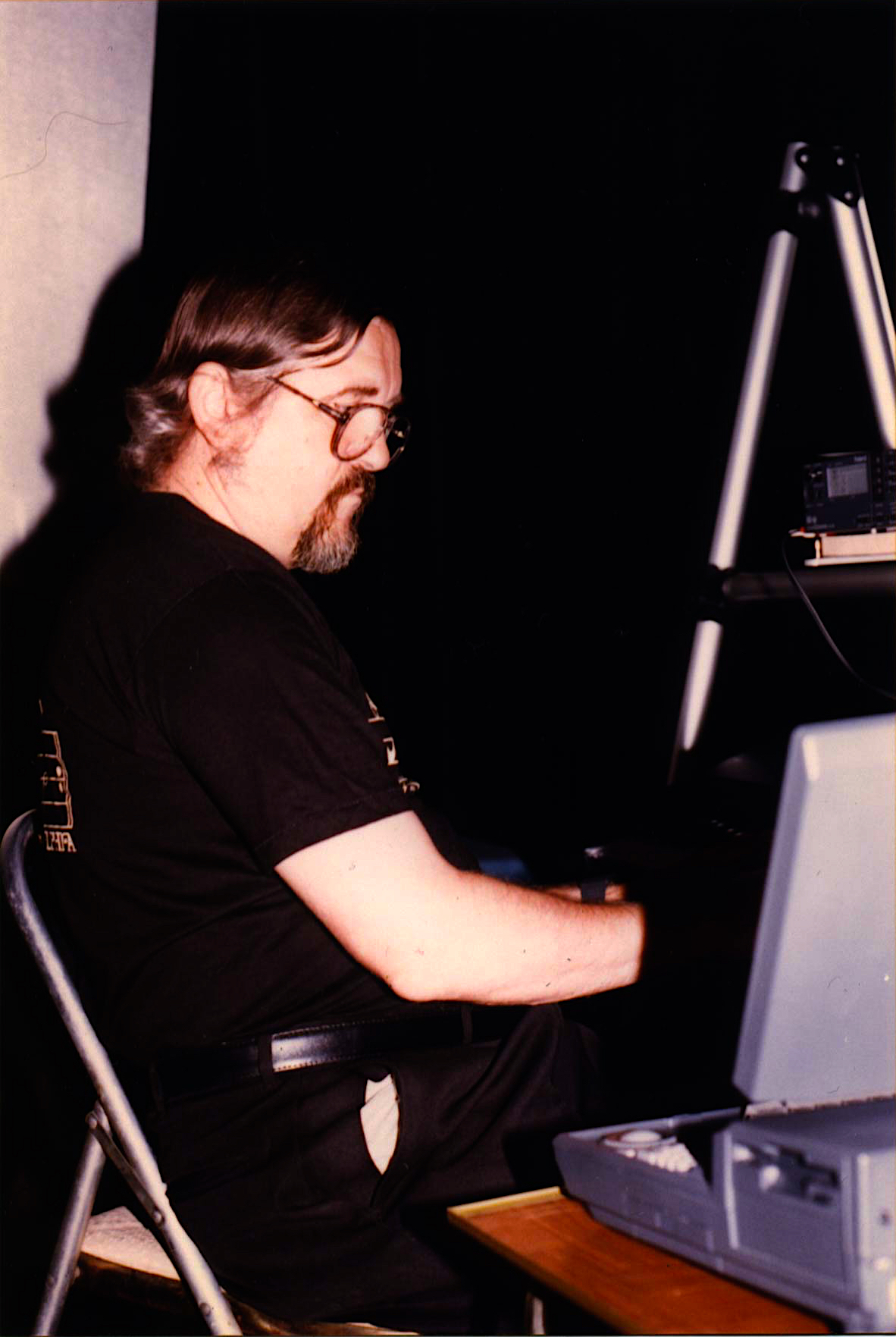 The Ministry of Inside Things (van Zyl + Gulch)
. . .
---
The release The Gatherings 28 June 1996 (35:08) presents the complete live performance by The Ministry of Inside Things (van Zyl + Gulch). Their realizations While the Rest of the World Sleeps and Outer Limits were made live, in the heat of the moment, before an enthusiastic, informed audience. As these conditions are known for revealing the creative spark, we find both musicians and their listeners experiencing this extraordinary music together in the act of its being made.
Based on live improvisation, The Ministry of Inside Things creates electronic realizations that flow from theme to theme, within the context of a composed suite of music. Through use of textures and atmospheres as well as harmony, rhythm and melody, the group transports the listener on an internal aural excursion. Always bringing their own influences and innovation to the music process, MoIT produces a sound that is uniquely individual and personal.
Proceeds from the sale of The Gatherings 28 June 1996 by The Ministry of Inside Things go to support the efforts of CIMA of PA, the IRS recognized, non-profit, all-volunteer organization which oversees The Gatherings Concert Series in Philadelphia.
Please learn more about albums meant to support The Gatherings Concert Series by accessing: thegatheringsconcertseries.bandcamp.com
---
The Gatherings Anthology CD Includes New Planet Passage by Steve Roach, excerpted from his 28 June 1996 performance at The Gatherings Concert Series in Philadelphia

For More About Steve Roach, please access the:

The Gatherings Anthology CD Includes While the Rest of the World Sleeps by The Ministry of Inside Things, excerpted from their 28 June 1996 performance at The Gatherings Concert Series in Philadelphia

For More About The Ministry of Inside Things, Please Access the:
STAR'S END Profile at:www.starsend.org/moit.html
The Ministry of Inside Things STAR'S END Profile at: www.starsend.org/moit.html
Photos of The Ministry of Inside Things live at The Gatherings Concert Series
in Philadelphia on 2 March 1997
Photos and Reviews of The Ministry of Inside Things live at The Gatherings Concert Series
in Philadelphia on 11 August 2002
Photos and Reviews of The Ministry of Inside Things live at The Gatherings Concert Series
in Philadelphia on 15 November 2003
Photos and Reviews of The Ministry of Inside Things live at The Gatherings Concert Series
in Philadelphia on 20 May 2006
Photos of The Ministry of Inside Things live at The Gatherings Concert Series
in Philadelphia on 28 September 2008
Photos of The Ministry of Inside Things live at The Gatherings Concert Series
in Philadelphia on 18 November 2017