Robert Rich & Ian Boddy to Participate in Artist Workshop at The Gatherings
On Sunday 17 June 2006 at 7:00pm The Gatherings Concert Series will present an Artist Discussion Workshop with ethno-surrealistic soundscape innovator Robert Rich and 21st century purveyor of intelligent EM Ian Boddy at St. Mary's Hamilton Village. Through intelligent discourse, questioning and listening to their music, this informal meeting will provide insight into the mysteries of this duo's unique expression and creativity.

This workshop follows the Robert Rich and Ian Boddy concert for the WXPN/STAR'S END 30th Anniversary Spacemusic Festival in Philadelphia on 16 June 2007 and is open to anyone interested in learning more about this duo's music and experience. If you have ever listened to the music of Robert Rich and Ian Boddy and become curious about the creation process, or believe their understanding would be of benefit to your own music, then this workshop is for you!
---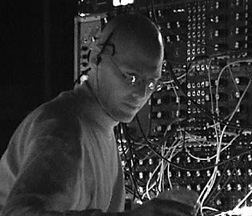 Robert Rich's music creates a world of primordial mystery and intense beauty. Electronics merge seamlessly with primitive instruments in lush atmospheres. Above it all float melodies played on bamboo flute and steel guitar. With the fabric of this hypnotic journey, Rich weaves a connection between human cultures both past and present, near and far.
A California native, Rich began experimenting with electronics at a young age. By the early 1980s he was recording and performing his own sustained sound environments and improvised music. His now legendary all-night "Sleep Concerts" typify Rich's aesthetic focus on psychoacoustics and the fringes of perception.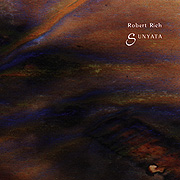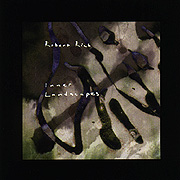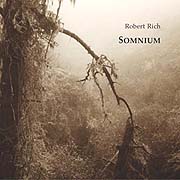 His early Ambient recordings, originally released as audio cassettes, have been re-issued on CD: Sunyata (Hypnos) in 2000, Trances/Drones (Release) in 2000 and Inner Landscapes (Hypnos) in 1999. In 2001 Rich released the 7 hour DVD Somnium (Hypnos/Release), a studio distillation of the Sleep Concert experience (possibly the longest continuous piece of music ever released).




Rich's more mature work, such as Rainforest, Propagation, Gaudi and Seven Veils, has sought to combine his interest in psycho- active soundscapes with more recognizable electro- acoustic elements. Blending influences from Africa, Indonesia and India with electronics, ancient tunings and the cyclic melodies of minimalism, Rich has defined a new style of electronic trance music.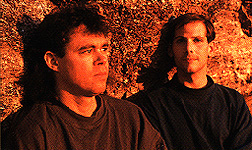 His impressive discography of over 20 titles includes numerous collaborations. This work has gained him significant recognition, particularly from the critically acclaimed and best-selling albums with tribal/ambient pioneer Steve Roach. Strata (Hearts of Space) in 1990 and Soma (Hearts of Space) in 1993 delve deep into the primordial mind. Forming a symbiotic artistic alliance where their signature sonic motifs have been abandoned for the sake of a collective sound, Roach and Rich utilized a balanced blend of organic and electronic instrumentation in an exploration of the human psyche that is simultaneously primal and cerebral.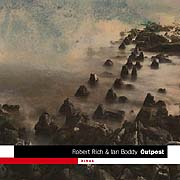 #nbsp;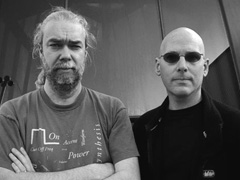 #nbsp;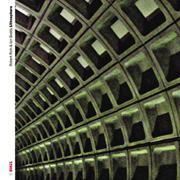 More recently Rich has been collaborating with noted British Electronic Musician Ian Boddy. Their two ground-breaking releases, Outpost (DiN) in 2002 and Lithosphere (DiN) in 2005 are centered around Rich's signature lap steel guitar voicings and deep bass machinations of his analogue MOTM modular system while Boddy's presence is felt through his original sound design elements and their intermingling with delicate synthesizer textures.
---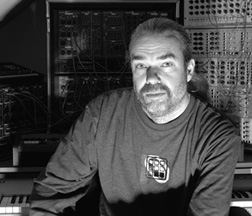 Emerging from the post Tangerine Dream/Cosmic Music generation, Ian Boddy has carved out a position as a distinctive independent composer and performer. A consistent presence on the European electronic music scene since the late 1970s, this British based sonic explorer established the DiN label in 1999; a venture which allows Boddy to collaborate with a variety of musicians as well as to release material by other innovative artists. Thus far DiN has released 27 CDs (with Boddy involved musically in 16) and achieved widespread critical acclaim for its adventurous outlook at the world of electronic music.
Ian Boddy provides the listener with a rich atmosphere of original timbres and floating soundscapes. He is one of the few of his generation to have successfully integrated electronic music styles as diverse as seventies-style sequencer structures, melodic neo-classicism and the post-rave Modern Ambient style.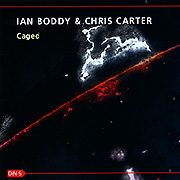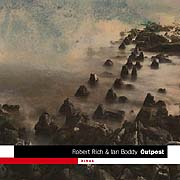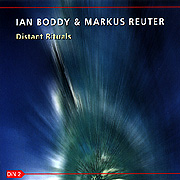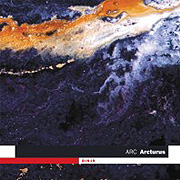 Next to Boddy's impressive solo career stands his collaborative live performance and studio efforts with several of Electronic Music's most innovative and interesting personalities including: Ron Boots, Chris Carter, Andy Pickford, Robert Rich, Markus Reuter and the ongoing project Arc with Mark Shreeve.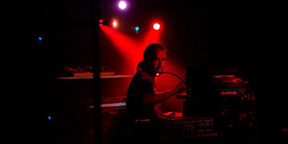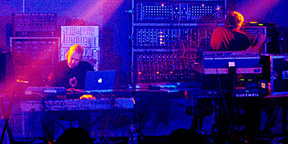 A prolific performer, Boddy is credited with over 90 live appearances. He has performed at concerts in Britain (UK Electronica Festival, Jodrell Bank Planetarium, Hampshire Jam, National Space Center), Holland (Klemdag Festival, Alfa-Centauri Festival), Germany and Stateside at The Gatherings Concert Series, on ECHOES and STAR'S END.
Boddy muses, "When I play live it gives me a whole different outlook on whether the music will work or not. It's not just the audience feedback. I have to really, really think about what I am doing. To stand back and examine the music a bit more". Ian Boddy's performance with Robert Rich at The WXPN/STAR'S END 30th Anniversary Spacemusic Festival in Philadelphia on 16 June 2007 will be their first ever live concert together.
---
The Gatherings Concert Series hosts an Artist Discussion Wokshop with Robert Rich & Ian Boddy on Sunday 17 June 2007 at 7:00pm (doors open at 6:30pm) in the parish hall of St. Mary's Hamilton Village 3916 Locust Walk (just east of 40th & Locust) on the Penn campus in West Philadelphia. Requested Donation: $10 at the door. All ages welcome. No previous knowledge of music or technology needed (although helpful).
For more about Robert Rich, please access the:

For more about Ian Boddy, please access the:
The Gatherings Concert Series is presented by the all-volunteer staff of The Corporation for Innovative Music and Arts of Pennsylvania