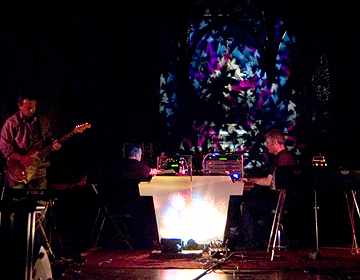 Radio Massacre International
.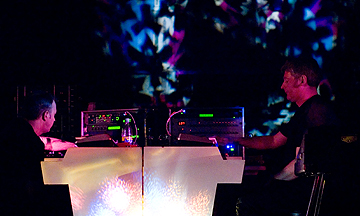 Duncan Goddard and Steve Dinsdale
.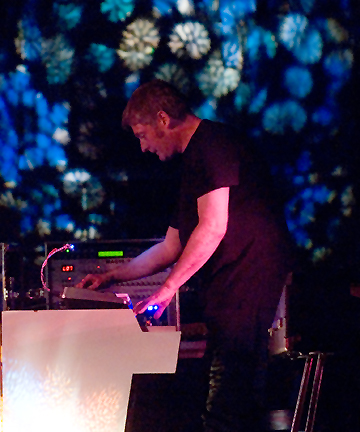 Steve Dinsdale
.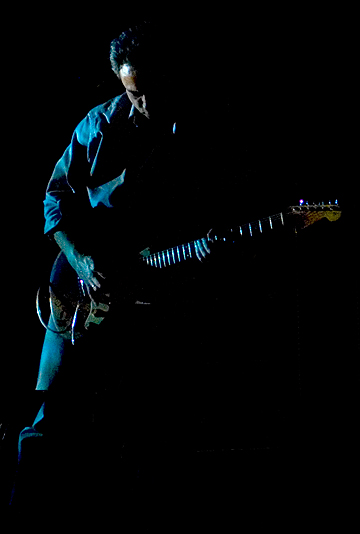 Gary Houghton
.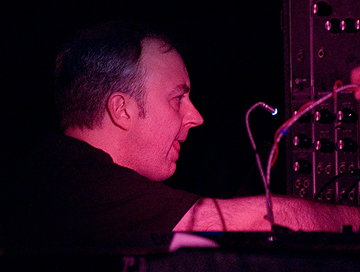 Duncan Goddard
.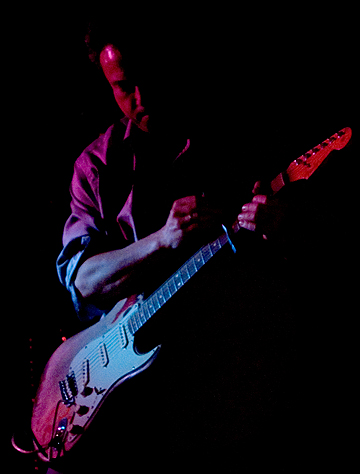 Gary Houghton
.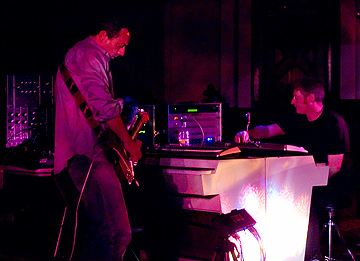 Gary Houghton and Steve Dinsdale
.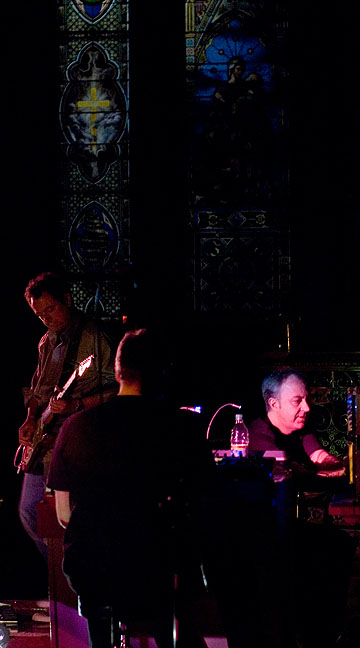 Radio Massacre International
.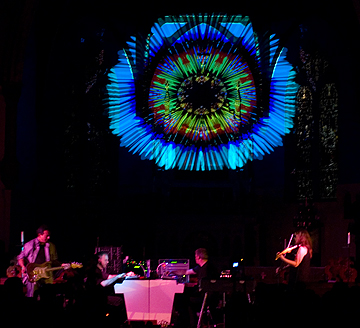 Radio Massacre International
.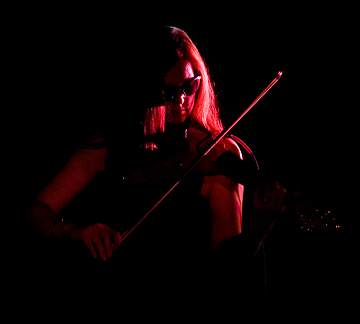 Cindee Lee Rule
Review: RMI at The Gatherings

Finally a chance to see Radio Massacre International live. I had squandered two previous opportunities. The years 2002 through 2005 were a dark age of sorts for me as they relate to The Gatherings concert series. Thankfully RMI likes playing The Gatherings as much as The Gatherings likes having them play so I finally got my chance. The weather had finally caught up with the calendar and all that cold meant that the church would have it's steam radiators running full blast. As it was, the hiss of the radiators didn't stand a chance against what was about to ensue. What a sight to see two white Mellotrons back to back. In fact there were lots of vintage kit onstage, courtesy of the extended volunteer Gatherings crew. Steve Dinsdale would later remark how excited he was to get his hands on the Fender Rhodes.

What I like most about RMI is that they have a "sound". You know its them the instant your hear a few notes. Some acts get stuck in the same place over the years and it gets old. But RMI manages to explore new places within the genre while maintaining a core identity. Witness the digital collaboration with Ian Boddy and their recent spacerock output. It's still undeniably them. Much has been made of RMI's more recent forays into progressive rock, complete with drums and rock guitars. But very little of that was on display this evening. Indeed RMI would feel their spacerock oats the next night at a gig in Baltimore. I can't help but draw parallels between RMI and the jazz/funk group Medeski, Martin, Wood in terms of musicality and improvisation. I've seen MMW live and the experience was magical. RMI's show was just the same. Its one thing to listen to a recording of such a show but to have it unfold before you adds an intangible element no recording will capture. I certainly hope this show makes it to a CD release. It was all there: mellotrons, guitar, sequencers, the trademark RMI bell ringing. And there was more, RMI would be joined on-stage for their second set and encore by violinist Cyndee Lee Rule. RMI met Rule while both were attending the Gong Unconvention in the Netherlands. A collaboration was born and the output would be featured on RMI's latest release (out on Cuneiform) "Rain Falls in Grey". Rule sat in on the second set and the encore. And watching them perform, it was clear they were really into things. Steve Dinsdale in particular would spend most of the evening hamming it up with the rest of the band while hammering out lots of leads. But lots of smiles all round. Duncan Goddard cranked out some stout sequences across myriad equipment and Gary Houghton laid in some nice guitar leads and fills, occasionally wandering over to a synth for a spell or two.

The show went late but you wouldn't hear a complaint in the house. But the magic had to end sometime. During the intermission, I had the opportunity to chat up Darren Bergstein of e/i magazine. He thought that the night's show was the best event in the Gatherings series he had ever been to. I would have to agree. See you in '08!

by Chuck Nixon - 22 December 2007
---
Comment: RMI at The Gatherings
In my 33+ years of attending live electronic music events, your (RMI) set in Philadelphia was truly one of the best, most exhilarating, texturally dense, and colorful performances I have yet to witness. It actually reaffirmed to me how electronic-based music could and should be presented in a live setting, and how sonically effective it could be with the right artists at the helm. Riveting stuff.
from Darren Bergstein of e/i Magazine - 8 December 2007
---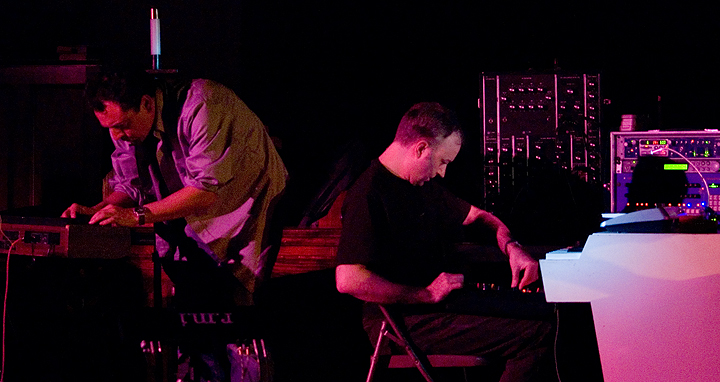 Gary Houghton and Duncan Goddard
.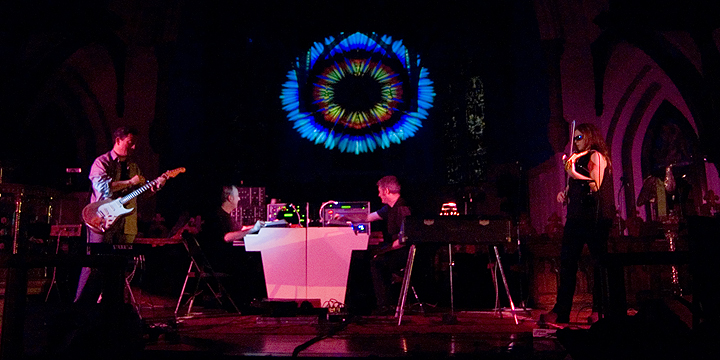 Radio Massacre International
.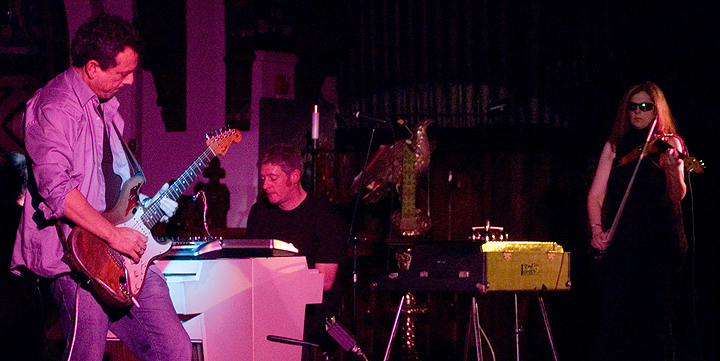 Gary Houghton, Steve Dinsdale and Cindee Lee Rule
.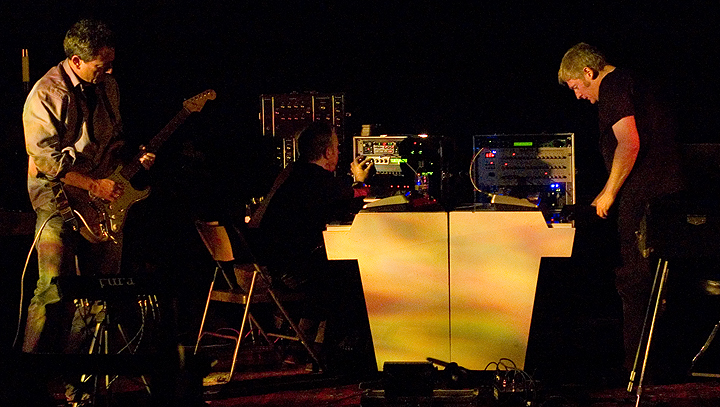 Radio Massacre International
.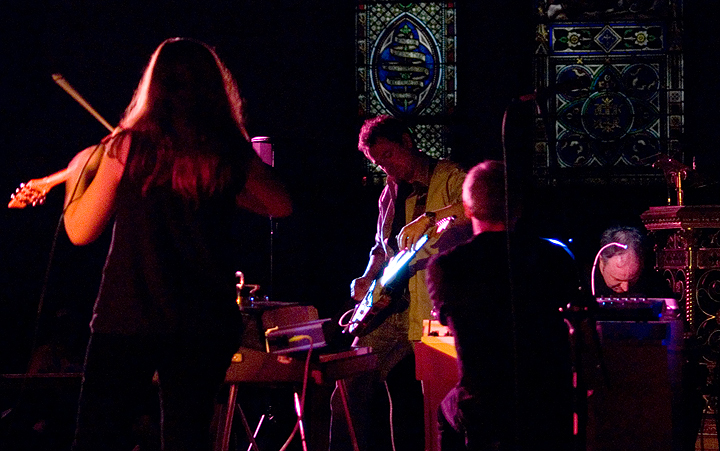 Radio Massacre International
.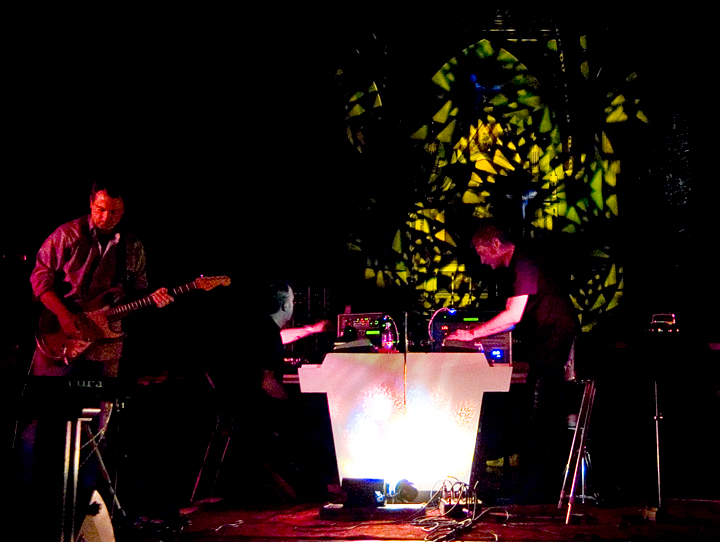 Radio Massacre International
.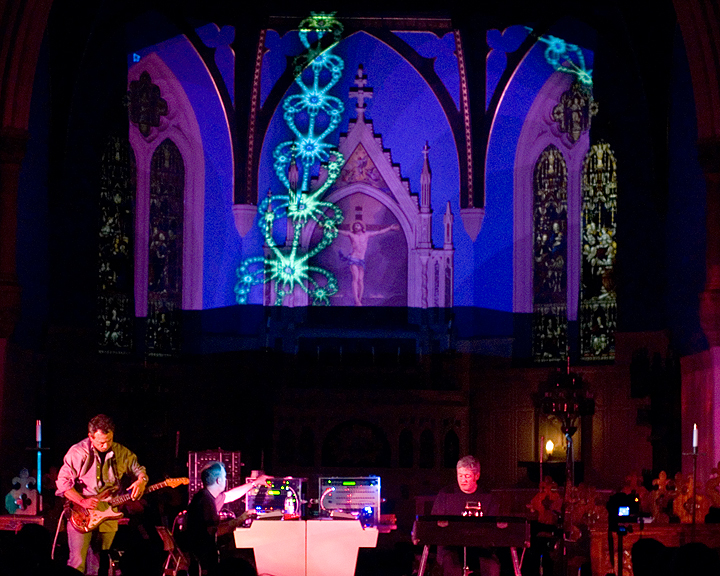 Radio Massacre International
.
Concert Photos by Jeff Towne
.
---

Cuneiform Records - Progressive Music

Radio Massacre Int'l live at The Gatherings Concert Series on 17 November 2007 is funded in part by Cuneiform Records. An independent record label out of Silver Spring, MD Cuneiform releases CDs of Progressive, Avant and Electronic Music; including Emissaries and Rain Falls in Grey by Radio Massacre Int'l.

For more about Cuneiform Records, please access: http://www.cuneiformrecords.com