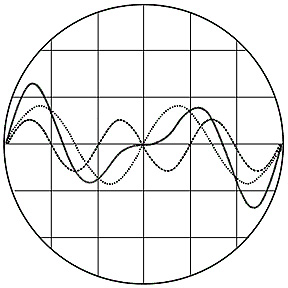 Sampler Overview
A sampler is an electronic musical instrument closely related to a synthesizer. Instead of generating sounds from scratch, however, a sampler starts with multiple recordings (or "samples") of different sounds added by the user, and then plays each back based on how the instrument is configured. Because these samples are usually stored in RAM, the information can be quickly accessed. Unlike traditional digital audio playback, each sample is associated with a set of synthesis parameters, and can thus be modified in many different ways. Most samplers have polyphonic capabilities - they are able to play more than one note at the same time. Many are also multitimbral and possessing the ability to play back different sounds at the same time.
Usually a sampler is controlled from an attached music keyboard, or from an external MIDI source. Each note value input into the sampler then accesses a particular sample. Often, multiple samples are arranged across the musical range, and assigned to a group of notes. If keyboard tracking is enabled, then the sample is shifted in pitch by an appropriate amount. Each group of notes to which a single sample has been assigned is often called a keyzone, and the resultant set of zones is called a keymap. When a note value is input to the sampler, it looks at the value, and plays back the sample associated with that note.
Samplers can be classified as phrase samplers or studio samplers. The latter term is informal, the former appears in the manufacturer's documentation.
With phrase samplers, each keymap spans only a single keyboard key and generally has a unique sample associayed with it. For a studio sampler, this would require a large number of zones (61 to fill a standard musical keyboard), each with its own settings; with each keymap programmed to span only one key. This is time consuming work (especially on older menu-driven hardware samplers). Using the phrase sampling approach is less laborious and makes a translation to another interface (such as the 16 touch pads on the Akai MPC series) easier. It also saves computing power as the sampling engine does not have to re-pitch each sample (there is no need for an anti-aliasing algorithm) - it only has to play it back. As the user interface is simplified, this method is a more attractive option for live use.
Studio samplers work as described above with the keymapping system. It is assumed that the user wants to "spread out" a sample over a certain range of keys. This has certain side-effects. These are desirable - such as speeding up or slowing down drum loops, effectively turning a sampler into a digital turntable. In some cases this is not desired; when for instance not enough samples are taken of an instrument, the higher and lower parts of a keymap may sound unnatural, and the transition from one keymap to another may be too noticeable. For mimicking realistic instruments, the art is to make transitions as smooth as possible.
The formats differ in obvious ways - studio samplers are available in various musical keyboard sizes as well as 19" rack format, phrase samplers have a groovebox format, are lightweight, easy to operate and transport.
Notes From Wikipedia