---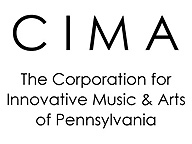 CIMA of PA - The Corporation for Innovative Music and Arts of Pennsylvania
Chuck van Zyl plus Geoffrey Waterman at The Gatherings Concert Series on 12 November 2016 was funded by CIMA of PA (The Corporation for Innovative Music and Arts of Pennsylvania), the all-volunteer, non-profit organization responsible for organizing and producing The Gatherings Concert Series. The basic mission of CIMA of PA is to bring innovative music concerts to the public and further the advancement of this artform.
For more about CIMA of PA, please access the Mission Statement

---
Projekt Records - Gothic Atmospheres
The 2016 Season at The Gatherings Concert Series is supported in part by Projekt Records. An independent record label based in Portland, OR, Projekt Records is dedicated to the music releases of Black Tape For a Blue Girl, Forrest Fang, Steve Roach, Erik Wollo and other innovative artists.
In a continuing show of support for our community, the first 100 attendees of the 12 November 2016 concert with Chuck van Zyl will receive one free promotional copy of the 2011 Projekt Records CD release The Road Eternal. This offer is limited to the first 100 attendees to reach the merchandise table within the church sanctuary at St Mary's on the day of this event. Sincere Thanks to Projekt Records for this premium gift offer!
For more about Projekt, please access: www.projekt.com

---