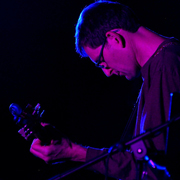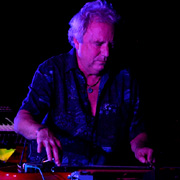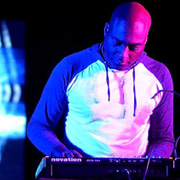 Lanterna + George Wallace + Vic Hennegan - 14 November 2015
FREE ADMISSION
As much a student as he is a master George Wallace uses the techniques of the prominent to assert his own identity. There are wonderful passages presenting a relaxed and unpressured atmosphere. Ceremonial synth chords, atmospheric lead lines and ringing bowls offer subtle depths and graceful stillness - yet there are other areas where thunderclaps, chanting monks, primeval rhythms and overdrive guitar heighten our attentiveness to new ideas. Wallace's music all flows together powerfully. Whether we relate to this music as Ambient, Space, New Age or World Fusion, it is difficult not to respond to it.
As Lanterna, Henry Frayne connects his achievements in post-punk and shoegazer "dream pop" with moods drawn from spaghetti westerns and ambient isolationists. His albums of primarily guitar-based instrumentals move between the soothing, the unsettling and the fiery. Frayne often explores the possibilities of playing his instrument through the endless delay of digital processors. His rich and detailed performances bounce around our interior, co-mingling with our mind. Thought of as "instrumentals that speak", Lanterna provides an entire landscape of sound, created with but a single guitar.
Vic Hennegan is part of a brotherhood that spans continents and centuries. Influenced by innovative works and acts dating back to the pioneers of Electronic Music, Hennegan's endeavors trace a through line - beginning with the birth of synthesizers, and the first music made in a lab, to pulsing sequencer Spacemusic atmospheres, and the fusion of anthemic pop/rock laced global grooves. From spellbinding anthems to passages of intimate revelations, the music hits deep.
George Wallace + Lanterna + Vic Hennegan return to The Gatherings Concert Series on 14 November 2015 at 8:00PM. This event offers Free Admission - with donations thankfully accepted at the door. Thanks for Your Generosity!!!.